| | | |
| --- | --- | --- |
| | Date Posted: Jan/07/2014 6:34 PM | |
I have now updated also the English version of my page which allows to fuse online two differently exposed pictures (I would say pseudoHDR): http://www.milanofotografo.it/englishFotografiaHDR.aspx
In this way it is possible to get correctly exposed pictures of scenes which otherwise would result partially eighter too dark or burnt.
The page offers also the possibility to correct horizontal and vertical shifts, so to make it possibile to apply the algorythm also on pictures shot with the camera handheld.
There is also a help page.
Critiques and suggestions are welcome!
Note: If the images are larger than 12 Mp each, there could be an error!

The image below (detail inside the church of Sant Antonio Abate in Milan) was obtained using the algorythm contained in the page.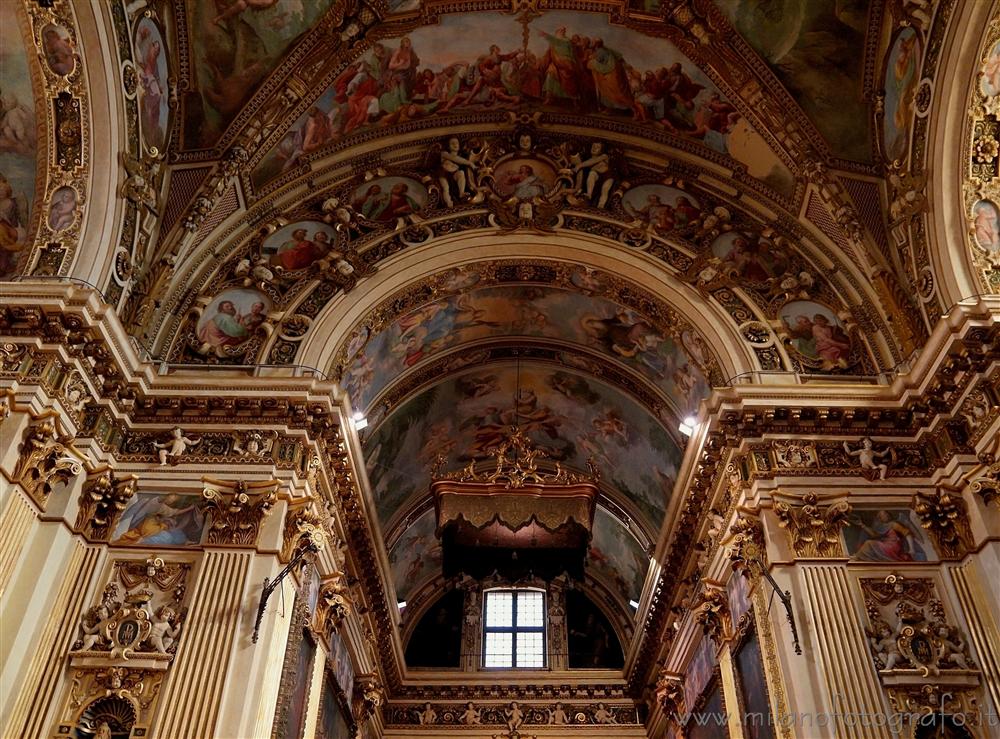 -------------------------
Enrico Engelmann

www.milanofotografo.it